Heating Services and Boiler Servicing
We service and carry out safety checks on all makes and models of gas appliance every 12 months to ensure that they are operating safely and efficiently. We also check the operation of your heating and hot water system and are happy to discuss any problems you may have with any aspect of your plumbing systems.
Every attempt is made to find a convenient time and date in which to carry out your gas appliance service and we fully appreciate that it is unacceptable for many people to have to wait in all day for the gas man.
Customers booking a gas appliance service become Priority Customers for 12 months from the date of the service taking place, giving them peace of mind that in the event of a heating/hot water breakdown in the depths of winter that we are ready to respond quickly (same day) to restore heat and/or hot water.
During the winter months we often only attend breakdowns at properties where we regularly maintain the gas appliances/installation (Priority Customers/Landlords).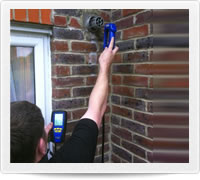 We will never attempt to sell you any additional products or services while in your home unless it is necessary to maintain the safe operation of your boiler/system. We will, at your request, provide information on system improvements and upgrades that are available and will send a fixed price quotation if required.
If you have decided to keep your old boiler/system for as long as possible we will support your decision and keep you informed of parts availability, we will carry on servicing your appliance for as long as it is safe to do so.
We carry out additional service checks for landlords and we regularly deal direct with tenants to arrange access. This means that after the initial instruction our landlords need not invest any more time in the process. The paperwork will be delivered by email direct to the landlord/letting agent as soon as the work is complete.
Gas Central Heating and Appliance/System Installation
We carry out all types of installation work from a replacement gas boiler, fire or cooker to a full heating and hot water system.
We use only the best quality materials and will only fit a new gas appliance/system that we are confident will give you many years of trouble free service.
All work is carried out to the highest possible standards and we will not consider the job complete until you are 100% satisfied and ready to go forth and recommend our services to your friends and family.
The fixed price we quote for your installation will not change unless you (the customer) decide to make alterations to the work in progress.
As trained electrical installers we are able to carry out most of the associated electrical work ourselves, this is of great benefit to our customers as the additional cost of employing an electrician is removed. If an electrician is required then we have a highly skilled professional that will be only too happy to assist. This is often at no additional charge if not included in your quotation.
We are able to carry out minor building works and take pride in matching brickwork and leaving the installation inside and outside of your property looking neat and professional.
We will supply and fit any high quality make or model of gas boiler but prefer to stick with the Ideal Logic Range. We have a good relationship with this British company and regularly attend training courses. We are proud to be on the Ideal Boilers' list of Approved Installers.
We have been fitting the Ideal Logic Range since November 2011 and of the well over 100 boilers installed to date have not had a single breakdown (resulting in a loss of heating or hot water) that we are aware of and the great thing is, in the unfortunate event that one of our Ideal boilers does breakdown, it will be repaired free of charge for 10 years from the date of installation.
The new Ideal Vogue Combination boiler comes with a jaw dropping 12 year warranty which is the longest warranty possible for a domestic gas boiler.
On the few occasions that we have had to contact Ideal to carry out a minor repair they have been very swift to respond and our customers provide great feedback following the visit.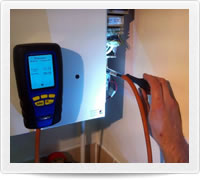 We are proud to be Approved Installers of Ideal Boilers and have had attended all of the product training courses that they offer for the boilers in their range that we install.
We will leave your house clean and tidy after each day's work and will make every effort possible to ensure that your hot water is back on as quickly as possible. We will also provide electric heaters if required until your heating system is fully restored.
When installing a new boiler to an existing system we will carry out a Power Flush to remove any debris and sludge from the heating system with flushing chemicals and magnetic attachment as standard. Modern boilers will suffer problems quickly if fitted to a dirty system and damage will not be covered by the manufacturer's warranty.
We use a very reliable roofing company for any roof work that is required during your installation. We have been working with this company for many years now and are always very pleased with the service.
After the installation is complete we will explain the operation of your new system/appliance and will always be on hand to answer any questions you may have whilst you are getting used to any new controls. We will also register your new gas appliance with Building Control (a legal requirement) and also with the appliance manufacturer.
We will activate your warranty (10 years with the Ideal Logic Plus and 12 Years with the Ideal Vogue) and arrange for a reminder to be sent to you in 12 months so you do not forget your first service. The manufacturer's warranty is subject to regular annual servicing and we are happy to provide reminders and carry out this work for you.
As with all our regular service customers you will benefit from being a Priority Customer with a same day breakdown visit if required.
We offer a System Protection Plan which covers the system against breakdown, includes the annual service and is perfect while your boiler is under warranty.
After the warranty period is over we will continue to be available to service and repair your heating and hot water system. If required and can upgrade your System Protection Plan to our Total Protection Plan to include cover for the boiler against breakdown.
We will (if included in your quotation) arrange for the removal and disposal of all (non hazardous) waste created following the installation of your new boiler/system. We have a very reliable registered waste company for general materials and can also organise testing, removal and disposal of hazardous waste materials such as asbestos.
Gas Central Heating Boiler Repairs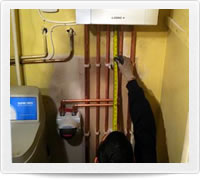 Breakdowns on gas appliances and heating/hot water installations are an area where our customers rely on us the most.
Too many companies service or install a boiler in the summer months only to let that same customer down in the winter when they require a visit to repair a fault.
When the temperatures plummet and snow is all around demand is very high for breakdown work and even the big boys like British Gas are unable to get to all their customers. Others charge huge amounts of money to call out and some are on a skiing holiday while you are going through the yellow pages, shivering..!
BGM Heating and Plumbing provides a breakdown service all year round but it is not until the winter that it becomes an emergency service.
During the winter months, we work day and night to ensure that all of our Priority Breakdown Assistance customers are kept snug and warm. During the winter of 2009/10, the coldest for a decade and with the heaviest snowfall for 18 years, that is exactly what we did.
To become a priority customer simply arrange a service of your gas appliance/s and you will receive 12 months Priority Breakdown Assistance.
We are fully trained and experienced to deal with the full range of faults on all makes and model of gas appliance, heating and hot water system. We aim to attend to your appliance/system fault as soon as possible (the same day for priority customers) and aim to repair your fault in the first visit if possible; if parts are required then a second visit may be necessary. We will keep you informed of the cost of your repair from start to finish and restore your heat and/or hot water as quickly as possible.