Central Heating Boiler Installation
We carry out all types of installation work from a replacement gas boiler to a full heating and hot water system.

BGM Heating and Plumbing now offer a full range of finance options for boiler installations so you can spread the cost of a new boiler with no deposit and up to 12 years parts and labour warranty.
Online Quote Booking for Boiler Installation

For details on the finance options we have available and the option to book a free (no obligation) boiler installation quotation visit please click here to visit our BGM Boiler Finance page.

We use only the best quality materials and will only fit a new gas boiler/system that we are confident will give you many years of trouble free service.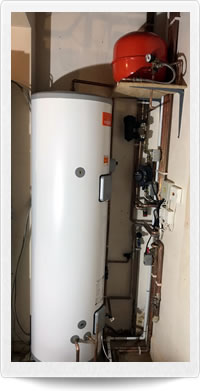 All our work is carried out to the highest possible standards by engineers directly employed by BGM Heating and Plumbing that really care about the quality of their work. We will not consider the job complete until you are 100% satisfied and are ready to go forth and recommend our services to your friends and family.
We will provide a fixed price quotation for your boiler installation and it will not change unless you, the customer decide to make alterations to the work in progress (subject to terms and conditions)
As trained electrical installers we are able to carry out most of the associated electrical work ourselves, this is of great benefit to our customers as the additional cost of employing an electrician is removed. If an electrician is required then we have a highly skilled professional that will be only too happy to assist.
We are able to carry out minor building works and take pride in matching brickwork and leaving the installation inside and outside of your property looking neat and professional.
We can supply and install any high quality make or model of gas boiler but we prefer to stick with the Ideal range of boilers.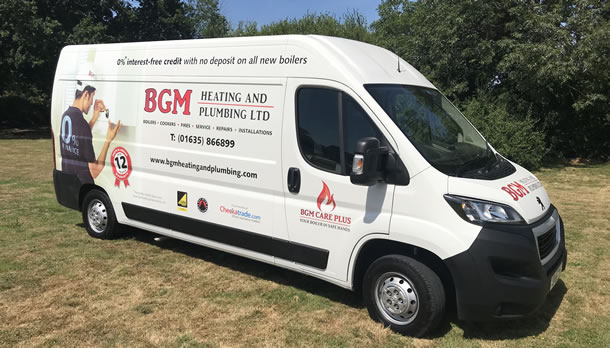 We have been installing Ideal boilers since November 2011 and are pleased to say that we have had virtually no problems with any of the hundreds of boilers we have installed. We are MAX Accredited Installers and we have a very close working relationship with Ideal, we attend training courses yearly and are subject to regular installation inspections by Ideal engineers to confirm that our installations meet the high standards required to stay on the MAX Accredited Installer Scheme.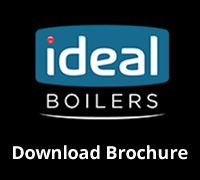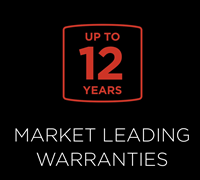 Ideal boilers are available with very long parts and labour warranties - up to an extremely impressive 12 years when installing an Ideal Vogue MAX and a very comforting 10 years when you choose a boiler from the Ideal Logic MAX range.

On the few occasions that we have had to contact Ideal to carry out a minor repair under warranty they have been very swift to respond, our customers provide great feedback following an engineers visit from this trusted British boiler manufacturer
We are also fully trained and experienced installers of Worcester Bosh boilers and this high quality manufacturer is always our second choice after Ideal.
We will leave your house clean and tidy after each day's work and we will make every effort possible to ensure that your hot water is back on as quickly as possible. If it's really cold outside we can include the supply of electric heaters if required until we have your heating system up and running again.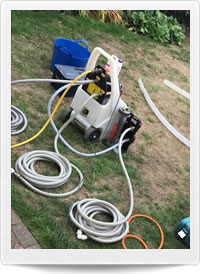 When installing a new boiler to an existing system we suggest a Power Flush is carried out to remove any debris and sludge from the heating system. We use market leading flushing chemicals and a large magnetic flushing attachment as standard. We will also install a magnetic system filter to your heating system to prevent future debris and sludge generated causing problems with your new boiler, modern boilers will suffer from problems quickly if fitted to a dirty system with no protection and this damage will not be covered by the manufacturers warranty.
We use a very reliable roofing company for any roof work that is required during your installation. We have been working with this company for many years now and are always very pleased with the service.

After the installation is complete we will explain the operation of your new system/appliance and will always be on hand to answer any questions you may have whilst you are getting used to any new controls. We will also notify your new gas appliance to Building Control (a legal requirement) and provide a building compliance certificate.
We will activate your warranty (10 years with the Ideal Logic MAX and 12 Years with the Ideal Vogue MAX). The manufacturer's warranty is subject to regular annual servicing and we are happy to provide reminders and carry out this work for you.
As with all our regular service customers you will benefit from being a Priority Customer with a same day breakdown visits if required.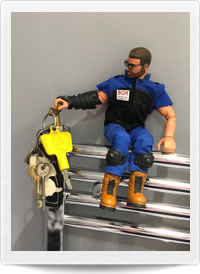 We offer a System Protection Plan which covers the system against breakdown, this includes the annual service and is perfect while your boiler is under warranty.

After the warranty period is over we will continue to be available to service and repair your heating and hot water system If required. We can upgrade your System Protection Plan to our Total Protection Plan to include cover for the boiler against breakdown.
We will (if included in your quotation) arrange for the removal and disposal of all (non hazardous) waste created following the installation of your new boiler/system. We have a very reliable registered waste company for general materials and can also organise testing, removal and disposal of hazardous waste materials such as asbestos.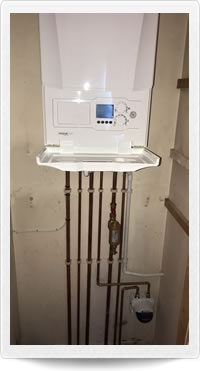 At BGM Heating and Plumbing we don't waste time with online quotation tools, the only way to provide an accurate quotation is to visit your home, discuss your options and answer any questions you may have. Please don't worry, we won't be trying to "close the sale" or baffle you with different discounts or trade in's, in fact we won't be sending a salesman at all..!
Your quotation visit will be conducted by Barry Eldred the Company Director who has been servicing, repairing and installing boilers in the Newbury and Thatcham area since he started his apprenticeship with British Gas in 1994.
We offer a friendly, informal visit that will last no longer than necessary. Your quotation will be emailed to you with detailed information shortly after the visit. You will be free to read and consider the quotation in your own time and we welcome any questions you may have. There will be no follow up calls, no tricks and no pressure sales, just a fixed price for the work and the promise of complete satisfaction should you wish to proceed.
New Boiler Fitted
"The team at BGM are always friendly, reliable and careful with their work. They cost the jobs as accurately as possible and will respond to unexpected problems as quickly as possible. We all use them at home and in the office and would recommend them to anyone. They give a professional service with none of the "sucking in of breath and long face looks" that some can give when faced with a problem. You will be safe with BGM, we would be lost without them."

Customer in Thatcham (5 December 2018)

To book a free quotation visit for a new boiler installation please click the online booking button below. We don't expect you to wait in all day so we offer convenient three hour time slots for you. If you'd prefer to get in touch before booking a quotation visit or your situation is urgent please use our contact page, leave your details and we will get back to you as soon as possible.

Online Quote Booking for Boiler Installation