Central Heating Boiler and System Repairs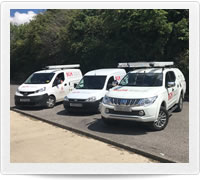 Breakdowns on gas appliances and heating/hot water installations are an area where our customers rely on us the most.
Too many companies service or install a boiler in the summer months only to let that same customer down in the winter when they require a visit to repair a fault. When the temperatures plummet and snow is all around demand is very high for breakdown work and even the big boys like British Gas are unable to get to all their customers. Others charge huge amounts of money to call out and some engineers are on their skiing holiday while their customers a left desperately trying to find another company to help them.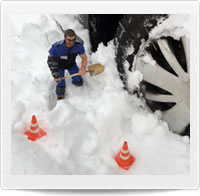 BGM Heating and Plumbing provides a breakdown service all year round but it is not until the winter that it becomes an emergency service.
We have a dedicated off road vehicle with all the necessary equipment to ensure that during the winter months our small fleet of vans keep moving what ever the weather. Our engineers work hard, day and night to ensure that all of our Priority Customers receive a same day (Monday to Friday) breakdown service and that they are kept snug and warm regardless of the temperatures outside.
Online Booking for Gas Boiler/System Repairs
To become a Priority Customer simply arrange for a service of your boiler every year and, as a Priority Customer you'll always know that regardless of whether you "pay as you go" or are on one of our BGM Care Plus Plans, if your heating or hot water fails you can rest assured that a BGM Engineer is never far away.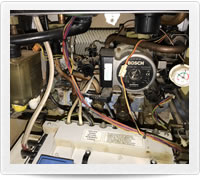 All of our gas engineers are fully trained and experienced to deal with the full range of faults on all makes and models of gas appliances, heating and hot water system. We will attend to your appliance/system fault as soon as possible (the same day for Priority Customers) and aim to repair your fault on the first visit if possible; if parts are required then a second visit may be necessary. We will keep you informed of the cost of your repair from start to finish and will restore your heat and/or hot water as quickly as possible.
Ancient heating system repaired
"My boiler from the 80s wasn't working and some silly person had built a kitchen around vital components (before I bought the place). I had the sinking feeling that a replacement was needed (expensive) and my kitchen dismantled (messy and expensive). But with the clever thinking and determination of BGM Heating and Plumbing' s engineers, this was avoided, my house is now heated and my kitchen intact. Also, the top markings in the scoring were genuinely earned, after I gave them due consideration I couldn't award anything less."

Customer in Newbury (8 October 2014)

Online Booking for Gas Boiler/System Repairs