Heating and Plumbing in Newbury, Berkshire
About BGM Heating and Plumbing Ltd
BGM Heating and Plumbing Ltd provide heating and plumbing services in Newbury, Thatcham and surrounding areas. The company has been operating in the local area since 2004, and we are very proud of the high level of customer service that we deliver to our valued customers.
BGM Heating and Plumbing has thousands of satisfied customers and is recognised locally as an honest, reliable and professional company.
First class, rapid, efficient and professional

"The BGM response to the problem was first class, rapid, efficient and professional. The engineer was polite, friendly and considerate, as usual. Such a stark contrast to the way we were treated by British Gas."

Customer in Thatcham - April 2021

Introducing BGM Boiler Finance

BGM Heating and Plumbing now offer a full range of finance options for boiler installations so you can spread the cost of a new boiler with no deposit and up to 12 years parts and labour warranty. For full details on the finance options we have available please click here...
Instant New Boiler Quote Calculator
Why choose BGM Heating and Plumbing?
You will receive a premium quality service that is second to none. We take great pride in our reputation as an honest, professional and reputable firm. Our pricing is fair and clear from start to finish and our aim is to leave every customer 100% satisfied.

New boiler, new sealed heating system
"Never have I had such professional, courteous, clean workman in my house. Nothing was too much trouble, dust cloths and overshoes always worn. End product and service a joy to behold. Puts your trust back, that there are good workman out there that care."

Customer in Newbury (2 May 2017)

Highly skilled, trained and experienced plumbers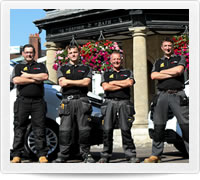 BGM Heating and Plumbing take training very seriously. Our Engineers are qualified and experienced in all aspects of domestic liquefied petroleum gas (LPG) and natural gas work. Reassessment is carried out every five years. Our heating and plumbing qualifications include water regulations, system wiring, fault finding and un-vented hot water systems. Other general capabilities include Asbestos Awareness, First Aid, Health and Safety, Manual Handling and Working at Heights. Our Engineers are CRB Checked (a copy is available on request), and they regularly attend manufacturer training courses to keep up to date with new products entering the marketplace.
Training and reassessment is carried out yearly to keep up with current legislation and the ever changing face of the heating and plumbing industry.
Meet the team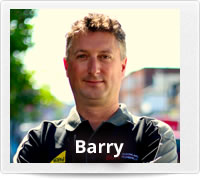 The company is owned and run by Barry Eldred. Barry started his heating and plumbing career as an apprentice with British Gas. After a three year apprenticeship and a further eight years as a Gas Service Engineer in 2004 he left British Gas to set up BGM Heating and Plumbing.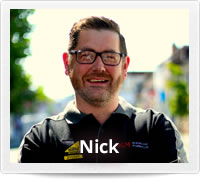 Nick Moss joined the team at BGM Heating and Plumbing in February 2013 from a background installing and maintaining gas systems and appliances on boats. Nick worked very hard training and building his experience and is now fully qualified in all aspects of domestic gas/unvented hot water installation, service and repairs. We have had very positive feedback from our customers after Nick has visited their homes and thank him for delivering the high level of service and professionalism that our customers demand and deserve.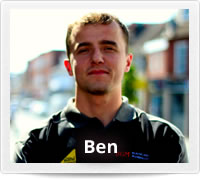 Ben Crittenden joined the team at BGM Heating and Plumbing as an Apprentice in 2015 and has worked hard to achieve his NVQ Level Three Gas Qualifications, having recently sailed through his NVQ Level Two Plumbing Qualifications. Ben became Gas Safe Registered Engineer in October 2021. Ben has been working independently on plumbing works for some years and is now carrying out gas boiler service, repair and installation work with full support and backup from our more experienced engineers while builds on his knowledge and competence.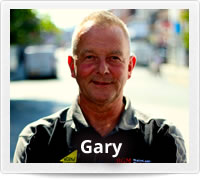 Gary Crittenden joined the team at BGM Heating and Plumbing in 2021 after 43 years of working for British Gas. Gary is a highly skilled and knowledgeable Gas Engineer, and we are delighted to have him working alongside the rest of the team. As well as carrying out gas boiler service, repair and installation work Gary will also be sharing his knowledge through training and mentoring.
We regularly take on work experience persons and enjoy having them join our team, we hope that they take away some skills and knowledge that will benefit them in the future as they enter the world of work.
Our team of Engineers are devoted to the highest level of safety, quality and customer service, and we are constantly tweaking our operations to ensure we are delivering the very best service possible.
Testimonials and recommendations for our services
Testimonials can be found here. BGM Heating and Plumbing have hundreds of positive reviews from our loyal customers. We continue to work hard every day to deliver the best service possible; it is genuinely satisfying to receive such great comments in return.
Repaired combi boiler hot water supply
"Excellent diagnosis and prompt repair. This small but professional company were prompt, efficient, courteous and extremely helpful from the very first contact with their office staff right through to completion. The best heating / plumbing engineers I have used for many years. I will certainly use them again. MANY THANKS TO ALL THEIR TEAM."

Customer in Newbury (22 March 2017)

We are proud to be recommended by Trading Standards and are part of the Buy with Confidence scheme. We operate in full compliance with Trading Standards recommended procedures and advice and we are regularly monitored.
New hot water cylinder fitted
"BGM Heating and Plumbing provided an excellent service. I would recommend them without reservation to those who need work done. Not only were they efficient and provided work of a high standard they carried out the work with a smile on their face even when things were not always straightforward! Barry in particular was keen to get things right and this showed in all his dealings with us. It was a pleasure to do business with him."

Customer in Newbury (3 October 2015)

We are members of the Gas Safe Register (previously CORGI) covering the full range of domestic gas work (LPG and Natural Gas) and comply fully with all of the many regulations in place.
Fitting new heating valve
"Job well done. Considerate of our sleeping baby whilst doing work. Will be taking out one of their long term cover policies now we are back up and running properly. Thanks."

Customer in Newbury (24 April 2015)

Service and Breakdown Visits are subject to a minimum charge of £85.00 + VAT (regardless of time spent on-site).
We do not offer "free quotations" for breakdown work.
Payment of our invoice is due on receipt. We accept payment by debit/credit card only (excluding selected letting agents).
We install, service and repair GAS appliances only; minimum charges may apply if we can not complete work on appliances using a fuel other than natural or liquid petroleum GAS.